Kodaikanal (Kodai) - The Most Beautiful Hill Station in India
2016-05-06 12:41:21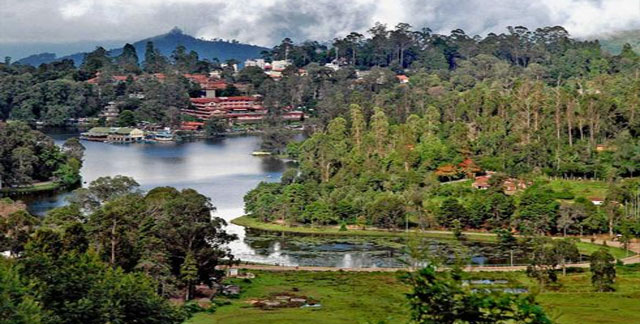 Kodaikanal is one of the very popular and most sought after Honeymoon and holiday destination hill resorts in South India. This hill station stands 7200 feet above sea level and situated in upper palani hills of the westernghats near Madurai in Tamil Nadu. Kodaikanal is also popularly known as the princes of Hill Stations.
The cool and misty weather, the scenic beauty of the rolling hills and the wooded forest of Kodaikanal and its surroundings will mesmerize any visitor throughout the year. Walk through the wooded forests, row in the lake, bath in one of the splashing waterfalls, go for horse riding and cycling around the lake or simply admire the views.
Centred on a beautiful lake, Kodai rambles up and down hillsides with patches of shola forest, unique to the Western Ghats in South India, and evergreen broadleaf trees like magnolia, mahogany, myrtle and rhododendron. Another of its plant specialities is the kurinji shrub, whose lilac-blue blossoms appear only every 12 years: next due 2018.